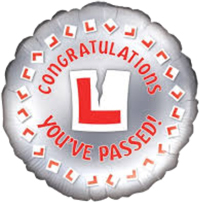 Pauline Ardron
Lewis was fab. He was very patient with me and calmed me down during any wobbles. He also gave me great tips and points of references to help make driving easier. It took me just over a period of 3 months to learn and that was with quite a few weeks breaks in between. I was out on the road driving in no time. I would highly recommend him.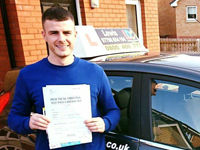 Christopher Beaton
First Time Pass
Big thanks to Lewis LDC for helping me pass my Driving test First Time! I really didn't think I would pass because of nerves but he kept helping me and coached me through it, thanks a lot mate, I highly recommend Lewis.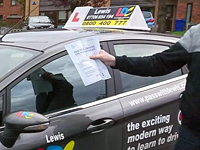 Charles Mure
I really appreciated taking my lessons with Lewis as it definitely made me a better driver by improving my road sense. As well as giving me a lot more confidence in myself and my ability. Which all helped me to pass my test.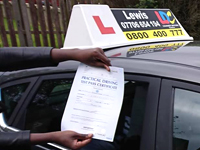 Regina
Lewis was my instructor and he was great in helping me pass my driving test. He is patient and went over problem areas with me to make sure I understood them. He's really easy going and I was very comfortable with him, making the learning process much easier. His car is also very easy to handle and this takes away some of the stress of learning to drive.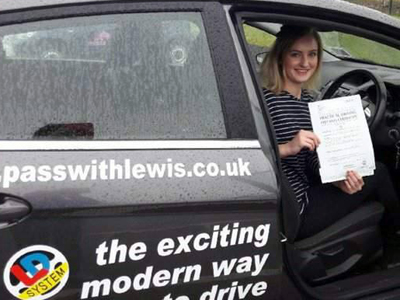 Rachel Carrigan
I had a great experience learning to drive with Lewis. I did a semi-intensive course over a month and Lewis made it easy to progress at a comfortable pace after having no driving experience whatsoever. The LD workbook made it possible to come to the lessons prepared and meant that a lot of the hours were spent behind the wheel getting driving experience. I would highly recommend Lewis to anyone wanting to learn to drive in a short period of time!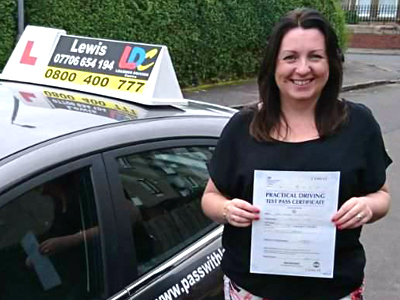 Kareen Dyre
Lewis is friendly, professional, patient and helped me to combat my nerves. Using the LD Driving Skills Workbook and being able to pinpoint areas that I wanted to concentrate on was key to boosting my confidence. I thoroughly enjoyed learning to drive with Lewis and would recommend him as an intuitive, patient and knowledgeable instructor.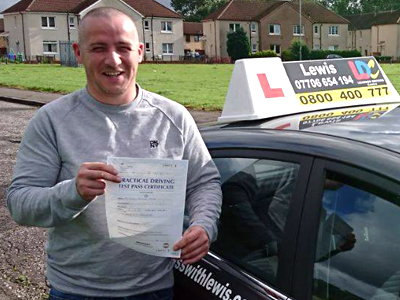 Andrew McLeod
I've passed my driving test with Lewis he was great very patient and very clear on his explanations. He also got me doing my home work with the LD System workbook and to my surprise it was so beneficial for my actual practical driving giving me a greater understanding of what was required for not just my driving but for me as a driver and it meant more driving time and less questions for Lewis thank you so much buddy for being patient.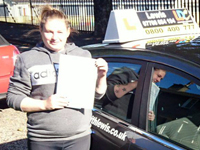 Sheree Picken
Lewis is a good instructor, he is really laid back and patient with people. He wasn't my first driving instructor but he was my last. Thank you so much for helping me pass my test. I would recommend Lewis to anyone looking to start driving.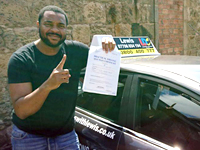 Ugo Ahumareze
1st Time Pass
Passed my Test at the first attempt... Lewis listens to your views and makes corrections, which if you take on board, should have you pass pretty easily. Good job.